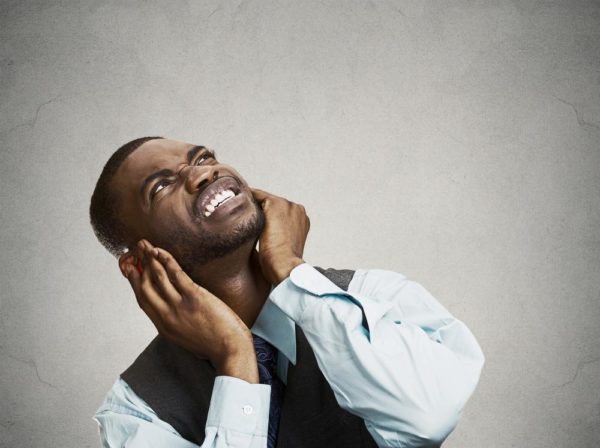 Hi guys,

BN Confession Box

is a new feature on

BellaNaija

– curated by

Nkem Ndem

. The Confession Box is our virtual confessor's box where BellaNaijarians can let loose and say their deepest and rawest fears.
These letters are from you, and we'll ensure that your identity is protected. Everybody needs some form of outlet or the other.
***
I have this childhood friend with whom I have been very close to for many years. His parents died when we were teenagers and I have had his back for as long as I can remember. He squatted with me off-camp in FUTO from our year 1 to final year, so I fed him so many times. When we graduated, my uncle in Abuja worked our service and we were both posted to Abuja. It was during this service that we met Ifeoma*. Ifeoma preferred me because I am tall with a good manly body. I used to gym. Also, I am a very funny guy. I make women happy. My childhood friend, on the other hand, was very shy but can die for love.
When I noticed he liked Ifeoma, I spoke to him. I told him that Ifeoma and I have already agreed, but he insisted and said I should let her choose. Because I felt sorry for him and did not want out friendship to end, I gave up on Ifeoma. I told her I did not love her, that she should go for my friend. By the time we completed service, Ifeoma was pregnant and they had to sharply get married. Unfortunately, as fresh graduates, job was hard to find.
As luck will have it, my uncle told me he can connect me to become a customs officer. I was excited. But when I shared my good news with this my childhood brother, he started crying, telling me he wished it was him that was given the job because he has a family to take care of now and things were hard for him. Being the kind person I am, I spoke to my uncle and told him to give my friend the opportunity, that the next one will come and I will take it. Little did I know it was the worst mistake ever. I did not get a job for almost a year after that. I had to make plans and travel to Spain to hustle.
After eight years, I was tired of hustling in Spain so I came back to start something in Naija. It when I moved back to Naija that I traced this guy and found out that had hammered big time. He had bought a house and even had two cars. At first, I was happy for him, because he is my brother. If he hammers, it means I have hammered…but when I went to visit him, you should see how this guy treated me. After the visit, he started to form big man busy for me. He refused to see me again. When I call him, he will be posting me, telling me rubbish. I sent him a message telling him please help me out with a little loan. All I asked for was a loan of just half a million Naira.
It was something he could afford, but he sent Ifeoma to meet me with fifty thousand Naira. He said it was all he could afford. It was very painful. This is someone I gave the job that is providing his wealth!
I wanted to speak to my uncle that connected us to the job again, but we were having family issues. So, I took the decision on my own to teach this childhood friend a lesson. I bribed his gatemen to set fire on his two cars at midnight, that way we are sure the fire will not be stopped. He was not very nice to this gateman so it was not hard to convince the gateman. The deed will go down tonight, and the gateman will escape immediately after and go back to his village.
I am happy about it, but I am also not happy. I am not a wicked person, but someone needs to humble him. You cannot bite the hand that fed you. It is not done.
credit: bellanaija.com