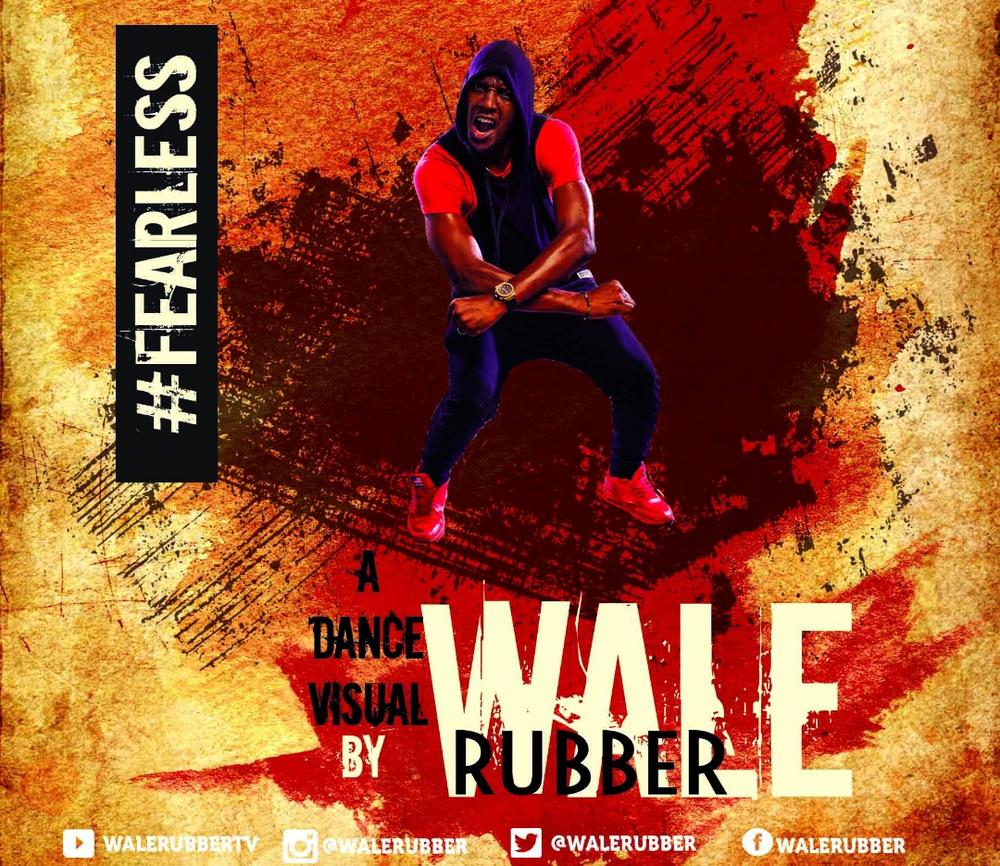 Talented dance cheorographer,
Akinwale Sodade
popularly known as
Wale Rubber
teams up with award-winning producer,
Cobhams Asuquo
on his first Dance visual titled "
Fearless
".
The pulsating video is the first of its kind contemporary dance narrative accompanied by its own original sound track.
With a thought-provoking storyline, the visual captures the plight of everyday Nigerian life. It details the inspiring abilities for Nigerians to succeed in spite of the odds stashed against them.
It opens with a monologue by Cobhams Asuquo revealing his past frustration about Nigeria and how he left for another country but returned with the harsh truth that change begins with him. Choreographed by Wale Rubber, the dance pieces begin at a catchy backyard compound scene and flashed to a kidnap situation. It goes seamlessly to a street gang war with each scene lightened up with amazing choreography.
Wale Rubber captures it this way;
The concept of a visual totally dedicated to dance accompanied by original music is the very first of its kind. No one has tried or done it before. It is a daring, creative, professional and in your face concept.

We are telling an inspirational story of how the Nigerian succeeds in a country where all things are not perfect. A society where there is constant fear kidnap while ransom guarantees freedom, where the streets are only for the bold and wild, where hardship sometimes forces some to take their lives.

But fearless is saying that even in the face of these odds, Nigeria is our home, no matter how harsh the conditions we face, we will keep on believing and doing what we know how to do, and face our challenges head on, fearless in the face of all the difficulty believing that the country will be great again.
Watch video below: