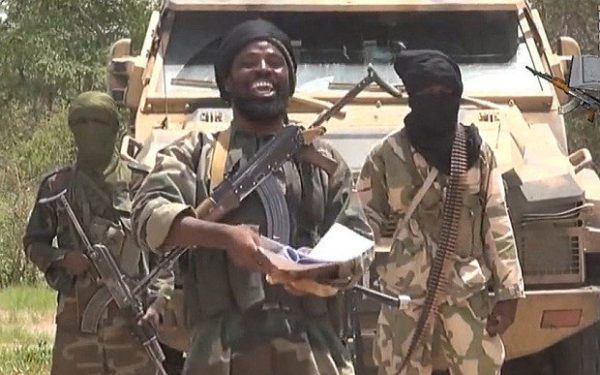 94 students have been said to be missing after insurgent group
Boko Haram
attacked a girls secondary school in Yobe State,
Daily Trust
reports.
The insurgents had reportedly stormed the
Government Girls Secondary School, Dapchi
premises around 7 PM while students were breaking their weekly fast on Monday.
A source who spoke to Daily Trust said 94 students have been found to be missing, although it is unsure if all 94 were abducted.
The insurgents had stormed the hostel, the source said, and students had jumped over the fence in a bid to escape.
Some parents have reported that their children are home, the source said.
After the roll call, 610 out the total number of 704 students have returned. We are still searching for the remaining 94 students.

We cannot say [whether the students were abducted], because the insurgents went into the students' hostel, and many of these students scaled the fence and escaped into the bushes. No one can tell if they are abducted or not.

We are calling on parents to help the school update its list by reporting immediately that their children arrived home safely.
A student of the school who witnessed the attack recounted her experience. She said:
They were shouting that we should not run. We got terrified by the gunshots and scaled the fence, we are not sure if they abducted some student but we suspected they did because they were calling some students when I ran away.
Parents of the missing students have asked that the Federal Government acts fast and locate their wards before it's too late.