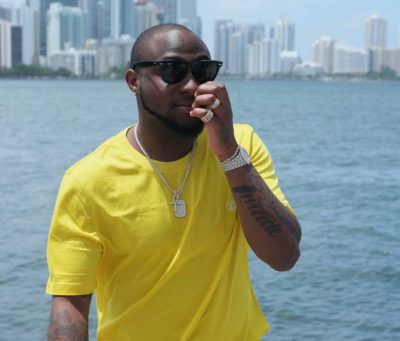 Davido recently joined International music star, DJ Khaled in his Los Angeles mansion, in the United States of America.
The Nigerian singer was seen hanging out the International artist in a video that is starting to spread on the internet like loose gas. In the aforementioned video, DJ Khaled can be seen talking about his interest in the African music market. He stated that he is looking to spread his tentacles to the music community that is starting to attract the interest of the international music community; as if to say 'Africa I'm Coming.'
DJ Khaled is best known for bringing together the best music minds to collaborate on music projects. It is safe to say he makes "Justice League type of music". One of his most recent hit songs is titled Wild Thoughts, on which he featured the first rate pop star, Rihanna and rapper, Bryson Tiller. The song was named the Best Collabo, Duo or Group at the 2017 BET Awards.
His interest in the music of Africa is a plus to the "Africa To The World" movement, as it is expected to result in a number of collaborations – particularly between African music stars and the globally acclaimed musicians – that would penetrate into the world music market. When his interest in the music market in Africa graduates to the point of taking action, it is expected that he would work with some of the biggest pop artists on the African continent; the likes of Davido, Wizkid and Diamond Platnumz.
Watch video below.