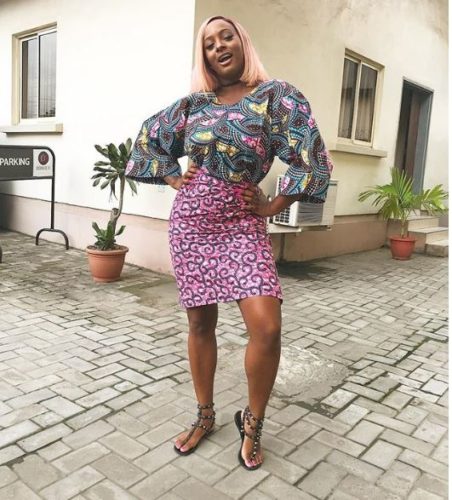 DJ Cuppy is once again in the news but this time around, she has not come alone but as well as indirectly drag superstar musician; Davido into the fore. We can recall that DJ Cuppy has been facing lots of criticism since the release of her single; "Werk" ft music duo; Skuki and has caused a lot of music fans to call her attention to her being a woeful singer and also for her to leave music for the regular singers and just act as an observer if she happens to feature any.
But just yesterday, music producer Masterkraftfeatured DJ Cuppy on a song titled; "Charged Up" and since its release, the reviews from fans have been negative and it has further escalated some fans' anger as regards her singing in songs.
A few hours ago, an Instagram user though expressed his love for the female Disc Jockey but beckoned on her to stop singing in a short video he posted via his IG account which was seconded by most commenters who watched the video. Then in the comment section; a certain user asked people to leave her alone citing the fact that it is the same way Davido started until the music superstar got better. It seemed Davido who is known for quick replies on social media to what ridicules him got infuriated and immediately replied the guy, asking him if he is mentally derailed.