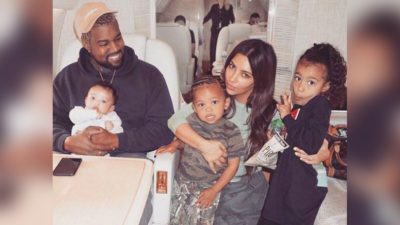 Kanye West and his family have been evacuated from their homes as a result of the impending danger from the on-going California wildfire. Reports already have it that the wildfire has burnt down properties including kim's sister's home in Malibu.
Although there hasn't been report that the West's mansion has been gutted by fire, but it has certainly been filled with smoke raising the bar that the building will most likely be burnt down.
Kanye however tweeted via his Twitter account, thanking everyone and also revealing that his whole family is safe. His wife also thanked the firefighters as well as praising them for keeping their family safe in a retweet from Kanye West.

Our prayers are with Kanye West and his family and we hope their mansion escapes the rage of fire as the building was only just completed this year and we also hope that there won't be more lives lost.
You can wish the West family well in the comment section below: