Actress and activist Iyabo Ojo has made more findings, which have changed the course of the investigation into the terrible death of Mohbad.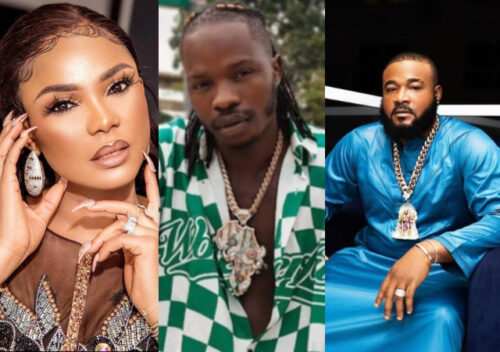 She recently revealed that Naira Marley and Sam Larry have both received invitations from the Nigerian police to be questioned; if they are innocent, this will offer them an opportunity to clear their identities.
Ojo did, however, add a detail that the Nigerian police had previously told her. They will be listed as wanted if they do not follow the police's orders and return on time.
Iyabo Ojo is committed to seeing justice done and has actively assisted in the inquiry of Mohbad's death. For Netizens and Nigerians in general, her announcement and involvement have been eye opening.
Reno Omokri, who is renowned for his in-depth questioning, recently interviewed Naira Marley.
In that interview, Omokri confronted the contentious artist and queried whether he had any involvement in Mohbad's tragic passing.
Naira Marley was quick to point out that he wasn't even in the country when the tragic event took place. He had supplied a voice note conversation with Mohbad from just a week before the young artist passed away to support his claim, highlighting their cordial connection at the time.
Naira Marley makes an effort to explain his viewpoint, but there are still questions about the circumstances surrounding Mohbad's passing.
As the investigation unfolds, the music industry and fans alike are anxiously awaiting the truth to come to light. The involvement of prominent personalities like Naira Marley and Sam Larry adds more tension to the situation.
The post "Police will declare Sam Larry and Naira Marley wanted if they don't come back to clear their name"- Iyabo Ojo Reveals appeared first on tooXclusive.
source
https://tooxclusive.com/police-will-declare-sam-larry-and-naira-marley-wanted-if-they-dont-come-back-to-clear-their-name-iyabo-ojo-reveals/