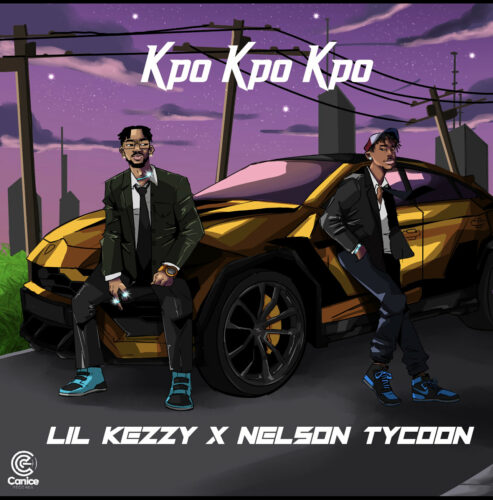 CANICE Records, a leading name in the Nigerian music industry, is thrilled to announce the forthcoming release of "KPO KPO KPO," a sensational new track by the dynamic duo, Lil Kezzy and Nelson Tycoon.
Lil Kezzy and Nelson Tycoon, who took the music scene by storm with their previous hit "AKWAABA" in November of last year, are back to captivate audiences once again with their latest creation. "AKWAABA" not only caught the airwaves but also established these talented artists as forces to be reckoned with in the Nigerian Entertainment Industry.
"KPO KPO KPO" is a mid-tempo afrobeat masterpiece that takes listeners on a journey through the artists' humble beginnings and their remarkable growth in the music industry. This track is a testament to their artistry, showcasing their ability to blend catchy melodies with poignant storytelling.
About CANICE Records:
CANICE Records is a renowned record label in the Nigerian music industry, dedicated to discovering and promoting exceptional talent. With a commitment to delivering quality music and fostering artist development, CANICE Records has earned its reputation as a trusted source of groundbreaking musical experiences. For more information, visit https://ift.tt/OjuAGFL
For more information, please visit https://ift.tt/LPufijv. igshid=MzRlODBiNWFlZA==
Press Contact: Nelson Ubabuike
[Contact Name: Ubabuike Canice Arinze
[Email Address: canicerekords@gmail.com
[Phone Number: 08142526347
The post Canice Records Announces The Highly Anticipated Release Of "Kpo Kpo Kpo" By Lil Kezzy And Nelson Tycoon appeared first on tooXclusive.
source
https://tooxclusive.com/canice-records-announces-the-highly-anticipated-release-of-kpo-kpo-kpo-by-lil-kezzy-and-nelson-tycoon/