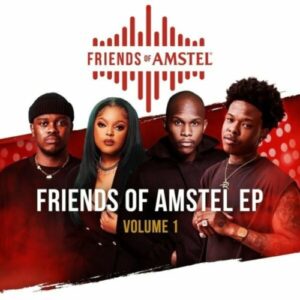 The South African singer-songwriter and exceptionally talented artist, DBN Gogo, has unveiled her remarkable musical skills through the release of her latest single, "Do Like I Do." This impressive track is a must-add to the playlist of any music enthusiast.
"Do Like I Do" is a standout composition that engages listeners from the very beginning to the end. It seamlessly blends infectious melodies with memorable lyrics, crafting an unforgettable auditory journey. As the fourth track on the eagerly awaited "Friends of Amstel Mixtape, Vol. 1," DBN Gogo solidifies her position as a rising star in the music industry.
In collaboration with the award-winning artists Stixx, Megamind Nova, and Nvcho, DBN Gogo delivers a flawless performance that highlights her versatility as an artist. Each artist contributes their distinct style and energy, resulting in a dynamic and enthralling collaboration.
You can listen to "Do Like I Do" by DBN Gogo, Stixx & Megamind Nova ft. Nvcho here.
The post DBN Gogo, Stixx & Megamind Nova – "Do Like I Do" ft. Nvcho appeared first on tooXclusive.
source
https://tooxclusive.com/dbn-gogo-stixx-megamind-nova-do-like-i-do-ft-nvcho/