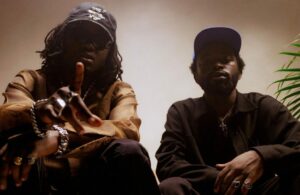 The new single, "Tighter," by Tim Lyre and Minz, serves as a fascinating taste of what will be on the next EP. Tim Lyre deftly entwined his musical valor into the fabric of the song.
Tim Lyre emphasizes his need to be close to his love interest in the song, skillfully articulating his needs against the song's flawless instrumentals. The production, directed by Dare, showcases both singers' outstanding lyrical and compositional talents.
In "Tighter," Tim Lyre seductively reveals his wishes, but Minz audaciously conveys the tremendous effect his partner has on him. The song skillfully shifts between intimate themes and unrefined feelings of passionate desire, making for an engrossing listening sensation.
You can listen to "Tighter" by Tim Lyre and Minz here.
The post Tim Lyre, Minz – Tighter appeared first on tooXclusive.
source
https://tooxclusive.com/tim-lyre-minz-tighter/