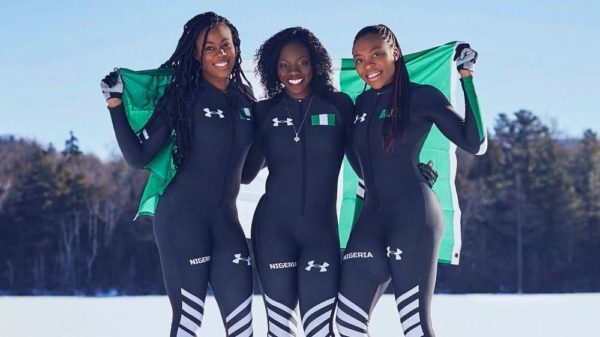 The girls who are the first female Africans to compete in the sport of bobsled at the winter Olympics finished in the 20th position in both their first two runs.
Chisom Mbonu-Ezeoke
, Communications Director of
Bobsled and Skeleton Federation of Nigeria (BSFN)
, described the girls reaching a new personal best time as something that calls for celebration.
Yes, it calls for a celebration. All other competitors on the track had been participating in bobsled event for the past five to seven years, and our athletes are less than a year in the game.

Besides, the sled our athletes used were not the sophisticated type compared to the one used by other competitors. Tomorrow (today), they will hit the track for their final appearance, and our message to them is to make sure they don't crash. If they can finish the race the way they did today (yesterday), we will be very happy.
See a short clip of their race below: