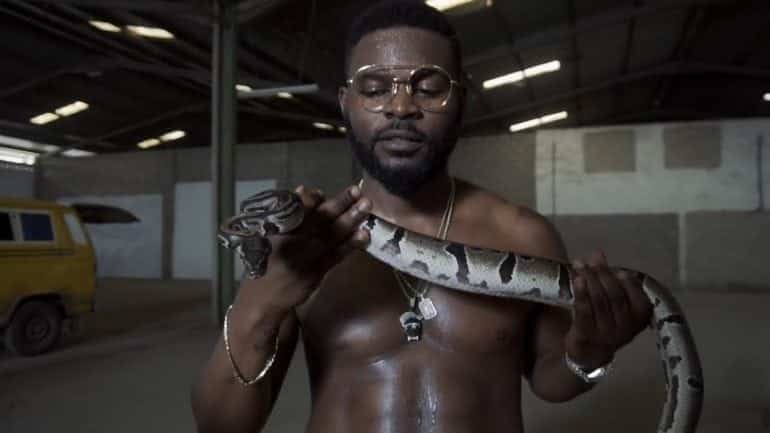 Artistes like Falz excite me. With each new song released, you can feel how much further the music craft has progressed. The consistency of his artisanship has left him almost blameless and without fault in an industry where pundits have decried the depreciating state of hip-hop, colleagues now charging one another to fix up and fans caring any much less what each new season brings as we transition through eras in music.
In this equation of events that has revealed utter confusion and uncertainty amongst our so-called creatives, Falz happens to be the variable that remains constant. I'm especially ticked by his recent release for Childish Gambino's This Is America, which was impressively covered in a visual performance now christened "This Is Nigeria", and so I share some lessons to learn from it.
1. There Is Nothing Wrong In Doing A Cover
More of the flack Falz got for his visual cover was the fact that it wasn't an original idea. Seriously. How some people chose to dismiss all the genius-ness that was put to show and rather focus on Falz' sampling and adaptation of creativity, it beats me. What then is the concept of musical covers if not to characterize a trend, sound or topical issue with self-expression? In my opinion, covers are like a test of creative strength. They challenge you to think differently while attempting to alter the creator's original concept. And Falz nailed it big time. Or atleast so I think.
2. International Recognition Doesn't Only Come From Collabos
Isn't it thought-provoking how Falz got the world talking about him and he didn't even need an international collaboration to achieve that? Take some extra seconds to ponder on it. From CNN to Al Jazeera, Revolt TV, The Shade Room, P.Diddy and Naomi Campbell. Falz did the most unusual thing by bordering his music on truth. Truth that didn't segregate on the basis of belief, class, culture and religion. And the fact that every one person could relate was all the announcement it needed.
3. It Is The Art That Sells, Not Hype
Falz' visual cover wasn't executed by an A-team. The directors didn't bear the name Clarence, and heck who even knows if they had oscar titles to go with. But regardless of that fact, one can immediately infer from the video that the team's collective objective was to promote the art. These days a lot of artistes are selling an empty hype. The place of true creativity has been substituted for the effect of video props and infamous directors. But not Falz. He's shown us that when proper care, effort and regard is given to creating the art, it would sell itself.
4. Conscious Rap Music Is Just As Lucrative Too
Has anyone noticed how our rappers shy away from tackling the general issues that affect our humanity the most in their music? Falz has moved past social media where a lot of our stars hide behind with their mics, and is using his powerful tool of music to advocate for change. Falz' theory states that it is possible to make a hit simply by speaking truth and having those tough conversations about the things that really matter. Three million views and still counting (on YouTube) is indeed a measure of how profiting this genius move has turned out to be. Your assurance science student could never! Not even in 6 days.
5. Falz Is "Fixing Up"
Amidst the on-going discuss of rappers having to fix up, Falz is appearing more and more like the beacon of hope to model off of. Falz is arguably the only rapper whose formula remains unchanged. He is yet to give in to the pressure of having to "blend" his talent, and he has not (so far) compromised his universal message which borders majorly on societal ills. Best of it all, Falz is heavily commercial (which dwarfs all that chatter about underground rappers) and has successfully grown his craft into being the hottest rapper at the moment – I dare say.